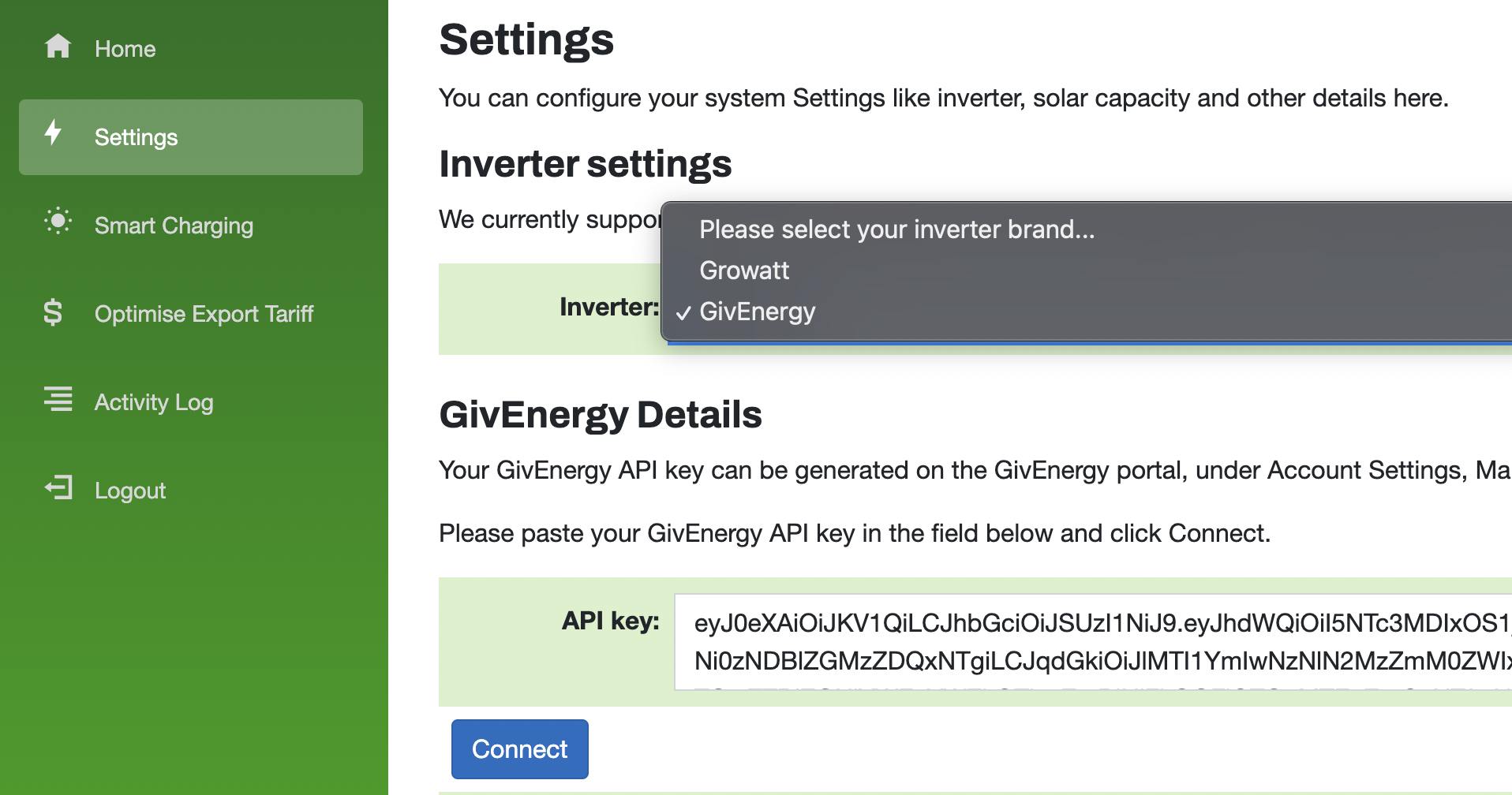 Wonder Watt launches smart charging solution for GivEnergy hybrid inverters
Today, Wonder Watt is launching a smart and predictive charging solution for users with GivEnergy battery systems.
Hybrid inverters like the HY 5.0 as well as AC coupled inverters like the AC 3.0 are confirmed to be working.
We already support Growatt, so this is our second integration, with more to follow still!
With our in-house built solar forecasting algorithms we calculate solar yield for your installation and use that information to charge your battery during off-peak/TOU tariffs (like Economy 7, Octopus Flux or Octopus Go) or export to grid depending on the tariffs and settings you have specified.
Take a look at the explanation of our Service Dashboard, and sign-up for free.