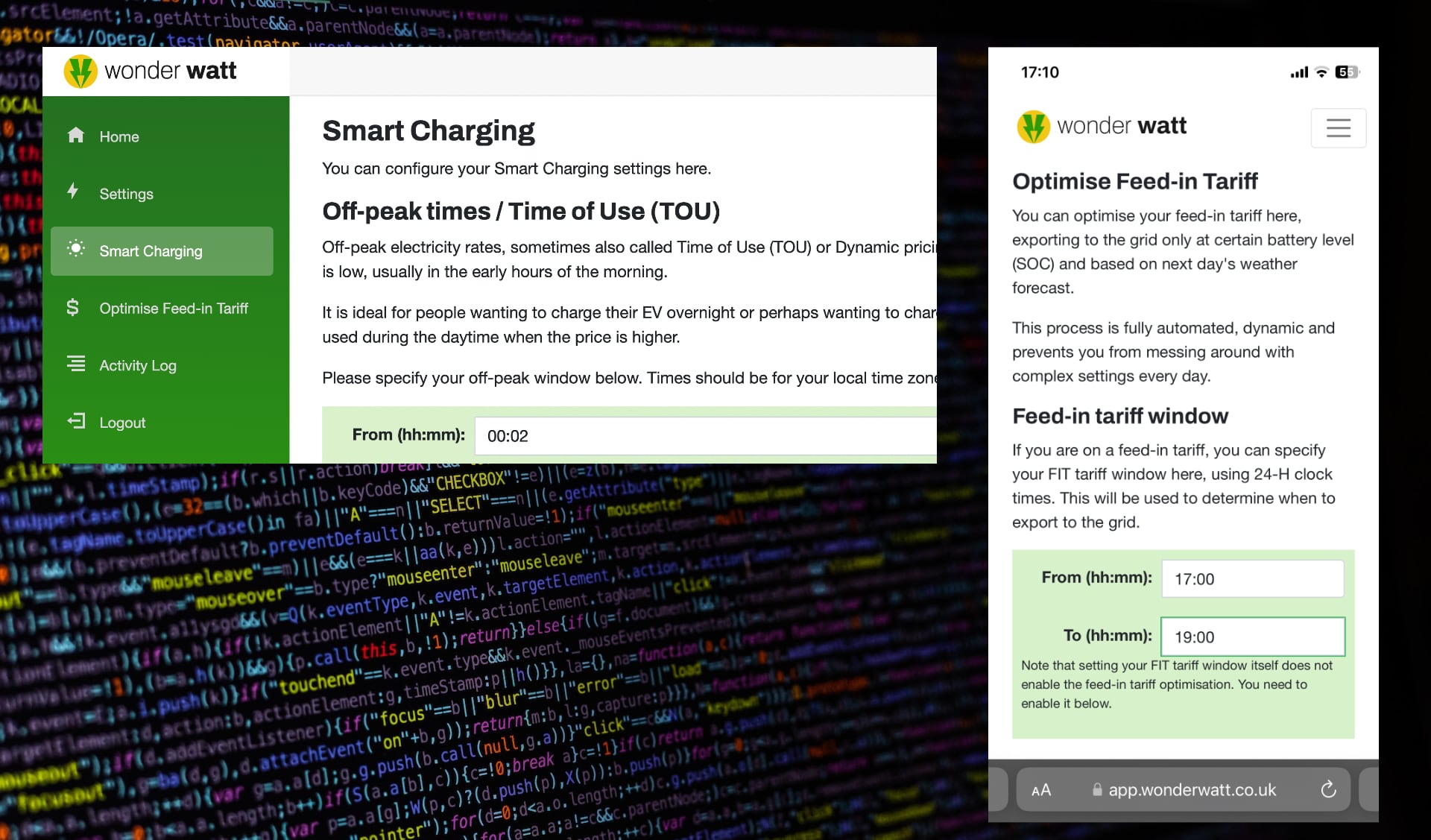 Wonder Watt launches smart charging solution for Growatt hybrid systems
Today, Wonder Watt is launching a smart and predictive charging solution for users with Growatt battery systems.
With our in-house built solar forecasting algorithms we calculate solar yield for your installation and use that information to charge your battery during off-peak/TOU tariffs (like Economy 7, Octopus Flux or Octopus Go) or export to grid depending on the tariffs and settings you have specified.
Take a look at the explanation of our Service Dashboard, and sign-up for free.